Cryptocurrency stores 2019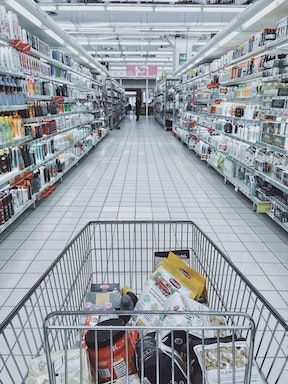 How about we spend some of those hard earned cryptos?
Wikipedia I'm pretty sure you use wikipedia. Everybody does and everybody should donate whatever they can spare to them . You can donate some bitcoin here : https://donate.wikimedia.org/wiki/Ways_to_Give#Bitcoin
How about booking your flights with crypto? You can do that today at CheapAir.com. They accept bitcoin, litecoin, bitcoin cash and dash. You can read the press release here. https://www.cheapair.com/press/releases/cheapair-com-first-online-travel-agency-to-accept-litecoin-bitcoin-cash-and-dash/
At Overstock.com you can pretty much buy anything you want , from king size beds to engagement rings or macbook air. And you can pay with bitcoin. Follow the link for more information about how to do that : https://help.overstock.com/help/s/article/Bitcoin
Newegg.com is an online retailer of electronics. They also accept bitcoins Check out the link for more info https://promotions.newegg.com/nepro/16-6277/index.html
Do you use microsoft products? Windows, Word , Excel ? The good news is that you can deposit bitcoins to your microsoft account and pay your subscriptions with them . For more info follow the link : https://promotions.newegg.com/nepro/16-6277/index.html
Etsy is an e-commerce website focused on handmade or vintage items and supplies, as well as unique factory-manufactured items.They don't officially accept bitcoin, however , you can pay someone with bitcoin the following way : when you go to checkout select 'Other' pay method and write a note that you'd like to pay with bitcoin. The seller will be notified of the sale , and the seller with contact you directly with a bitcoin address to where to send your bitcoins and the bitcoin amount. www.etsy.com
OkCupid is the world's most popular dating site and they accept currency as well. Get out there and spend them bits on some quality loving.
Dish Network also accepts bitcoin and bitcoin cash from customers choosing to make one time payments on mydish.com Check out the press release here : http://about.dish.com/2018-08-09-DISH-adds-Bitcoin-Cash-as-Option-for-Customers-Migrates-to-BitPay-for-Cryptocurrency-Payment-Processing
Zynga.com , the gaming giant known for FarmVille and ChefVille and accepts bitcoins since 2014.
After so much shopping you must be hungry and who doesn't like pizza ? Hopefully you still have some coins left to spend on a pizza at https://pizzaforcoins.com/. Like they say : Order Pizza, Pay with Bitcoins and EAT!
How about physical stores that accept bitcoins? You can go to https://coinmap.org/ and it will show you on the map all the stores close to you that take cyptocurrencies as payment.
The thumbnail photo was taken by Oleg Magni and you can find more of his work at https://www.pexels.com/@oleg-magni